Things can sometimes change faster than you would expect. At the end of February, due to the approaching corona crisis, we offered customers the opportunity to move some of the already planned trainings and workshops to the digital world as a precautionary measure.
Two weeks later, the offer became a must.
All business activities were moved to the home office, workshops were cancelled and employee training was suspended until further notice.
Out of "generosity", almost all software providers currently offer their digital collaboration tools free of charge. A smart move, but also a really necessary one.
Most companies are currently helping themselves with video conferencing. But many don't always manage to bridge the gap between the physical and digital world so smoothly.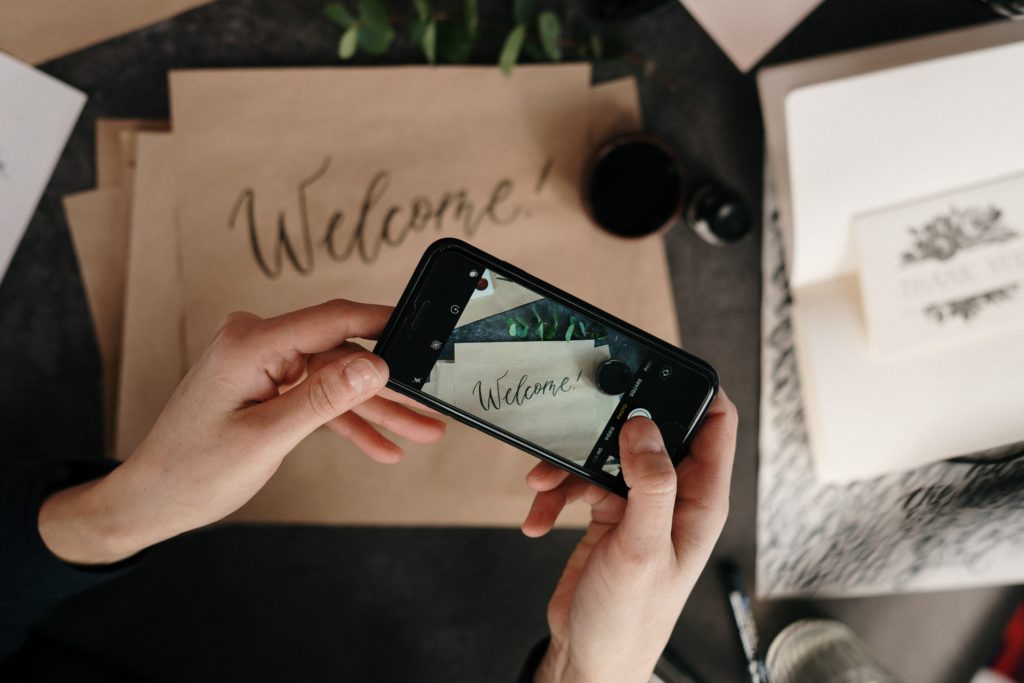 How to maintain your digital discipline
Colleagues prefer to take photos of hand-written documents, scan them and send them around by email, or exchange an infinite number of different versions and updates of a PowerPoint presentation to keep everyone up to date. Sometimes this results in cryptic file names like "ClientA_ProjectB_StepC_V2-3-1_AS.pptx"
There is a big chance that information gets lost along the way, someone is not put CC, or someone delivers work that someone else has already done.
This is not really the definition of "new work". In addition to simple video conferencing for communication purposes, we therefore switched to remote collaboration tools such as Miro or Mural with some of our customers.
No matter if it is a workshop, meeting, training or documentation of project results, these platforms create more transparency during collaboration and make it possible to work on the same documents and jobs simultaneously.
But remote collaboration needs to be learned. That's why we at TOI have collected our 23 most important tips on how to effectively collaborate remotely.
23 Tips for Remote Collaboration
The Equipment
Use headphones or headsets to ensure the best possible voice quality
Ctrl+Q: Switch off annoying notifications or apps – this also applies to your mobile phones
Two screens help to keep an overview of the work platform and video conference at the same time. This way the team feels closely together
Invest in proper technology: e.g. zoom for break-outs, virtual whiteboards like Miro, good headphones, two screens and a good internet connection
The feel-good factor
Keep snacks and drinks ready
Music can help to avoid uncomfortable silence
Find a place to sit comfortably
The remote etiquette
One conversation at a time, let people finish their thoughts, otherwise nobody will understand a word
Switch on your camera! This way everyone can see each other, experience reactions and feel like a team
Be yourself! Videos can build up distance, try to hold against it!
Look at the screen, so everyone feels personally addressed and involved
Remote working can be tiring: schedule more but shorter breaks
Install small energizers every 20-30 min – this way the energy level remains high
Consider time zones of your participants (is it time for coffee or rather a glass of wine?)
The mixed double: mixed teams on site and remote
Always think remote-first
A Remote Advocate ensures the integration of remote colleagues
Send remote colleagues the same materials that you would use on site
The Code of Conduct
Templates always accelerate remote work processes
Conclude meetings with a clear goal and clear distribution of tasks – you should always do that anyway ☺
Rotate your roles: Meeting Lead, Note Taker, Remote Advocate.
Group exercises are best done in virtual breakout rooms (such as zoom offers them)
Make all discussions or reflections interactive – so everyone stays motivated
As in every face-to-face workshop: Timeboxing helps you to structure and complete your tasks quicker
If you need support in implementing remote collaboration in your company or team, take a look at our Remote Collaboration Trainings.